19 October 2018 > 21 October 2018
Camper&Caravan Show Warsaw (Poland) 2018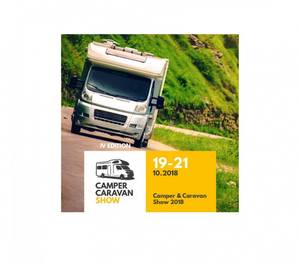 Nasza firma na stałe zapisała się już na karcie wystawców targów Camper&Caravan Show w Nadarzynie (k.Warszawy). Nie mogło nas zabraknąć w tym roku – na IV już edycji tej imprezy (termin 19.X-21.X). Na naszym stoisku znajdą Państwo kampery Chausson z zabudowami typu Van, Alkowa oraz Półintegra. Zaprezentujemy najnowsze propozycję marki na sezon 2019 – gamę Titanium oraz innowacyjny model 634. Zapraszamy serdecznie do HALI C stoisko nr C8.11.
W skrócie o targach:
Targi kamperów i przyczep kampingowych Camper & Caravan Show to 3 dni promocji caravaningu i kultury aktywnego wypoczynku w Polsce.
Bogatą ofertę wystawienniczą (kampery, przyczepy kempingowe, domki mobilne, turystyczne pojazdy specjalne i autokary) połączyliśmy z dodatkowymi atrakcjami (zlot, biesiada, koncert) oraz imprezami towarzyszącymi – World Travel Show, Warszawski Salon Jachtowy oraz Warsaw Ski&Outdoor Show.
W dniach 18-21.X wszyscy posiadacze kamperów, przyczep kempingowych i wszelkich innych pojazdów mieszkalnych mogą wziąć udział w towarzyszącym zlocie karawaningowym. Gwarantowana dobra zabawa i sporo atrakcji.
Szczegóły na oficjalnej stronie Camper&Caravan Show:
---
20 October 2016 > 25 September 2016
Mobicar salon caravan & motorhome à Bruxelles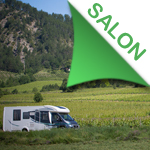 BCCMA-Mobicar
St-Michielskollegestraat 11
Rue du Collège St-Michel 11
1150 Brussel-Bruxelles
---
14 October 2014 > 19 October 2014
The Caravan Camping & Motorhome Show, 23-28 feb.
NEC Birmingham
Meet Chausson Stand number 3022.
More information : http://www.caravancampingmotorhomeshow.co.uk
---